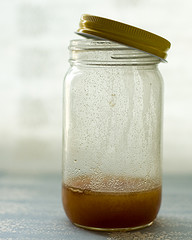 I've always been a do-it-yourselfer. I've taught myself a great many things by taking this attitude.
When I bought my first house, I completely gutted it – down to the timbers in most rooms. In other places, we removed and moved walls. For instance, I created a large, walk-in closet in our huge bedroom where there was once a little coat room.
When it came to moving plumbing, rerouting and adding electrical, drywall, replacing subfloor, moving my toilets and bathtub drains – I basically did it all. And in most cases, I took to each project never having done it before.
But at some point, you have to live in your house. And that means it has to get done.
For me that time came as we neared the birth of our first child. As the first trimester led to the second, I had to make some choices. I'd remodel the kitchen later, for instance.
Well, two kids and four years later, the kitchen hadn't been finished. Yet I wanted to redo the kitchen. It had been one of the main reasons I moved in the house – a huge dinning room adjacent to a tiny kitchen. The remodel was a no-brainer.
This time, the do-it-yourself Dawud gave way to the asking for help. I called in favors when it came to moving the plumbing and installing the cabinets and countertops. And I hired a contractor to do the electrical and new lighting. The demo (remove a wall, tear out old kitchen), drywall, flooring and painting I'd do myself. And in less than 8 weeks, we completed our kitchen – for the most part (there's some odds and ends left to do).
What I learned in the process was something that I've seen many small business owners struggle with in their business – they don't ask for help. They don't seek people to help them with tasks in their business. Rather, they try to do everything themselves. This usually means one of a number of things happens: They either don't grow very fast because they can only do so much work or their business goes backward because – well – they can't do so much work.
But when you outsource tasks in your business, it supports your business in a number of ways. One, it frees up some of your time so that you can focus on the tasks in your business that need your specific attention – such as referral marketing or creating new products and services to sell. Two, it creates space for you to take on new projects because you have more time on your hands. Three, it allows you time to clean up the things that have gotten neglected in your business. Four, it starts the process of handing off even more tasks because once you can trust one person with managing a part of your business, you can trust others. And five, outsourcing lets you share your success with another person – helping them become more successful.
If you're struggling with the idea, or if it seems that it'll cost too much, don't let that stop you. You can manage how someone else completes tasks in your business. And managing takes far less time than doing. And consider the costs not on what you're paying out versus your revenues. Rather, consider the costs in relation to how much more productive you can be in creating more revenues streams in your business. Paying someone $20 an hour to manage your email, for instance, is nothing when you can generate $50 or $80, $350 or more with that same hour.
Outsourcing is one of the keys to growing your business. So allow yourself a chance to ask for help. There are plenty of virtual assistants out there, for instance, that do all sorts of things – from general office work to executive resources to web and graphic design to marketing. Just find the one that best fits your needs.
And be sure you know when to ask for help.
As a small business owner, are you outsourcing in your business? If so, how's it working out. And if not, why not…what stops you from asking for help?
Let's talk about it.
(note:  image from  jen_maiser on  Flickr,  

some rights reserved)