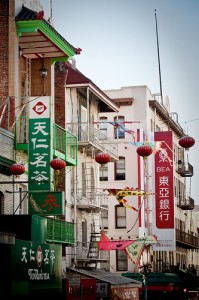 Want To Increase Sales? There's almost limitless methods for doing so. And all those methods boil down to one thing:
Be in front of your audience when they need you.
That's it. That's the key to increasing your sales. Think about it, when you're at a restaurant, do you care with the bathroom is? Not til you need it, right? Or an ATM. You likely pass dozens of them every day and don't notice them, right? But what happens when you're out of cash? Every ATM comes into focus. What's more, you might scurry to find one.
So many small business owners don't consider this when they market their business. They work hard on their vision and business plan. Then they focus on their offer and how best to communicate that offer to a target market. Ideally, they're wanting to position themselves as an expert in a select niche market.
But no one cares that you're an expert until they need an expert. In other words, no one cares that you can solve a set a problems until they are faced with those set of problems. Then, they go out and look for a solution.