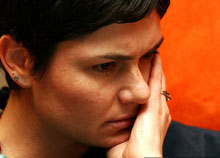 According to some, email marketing is dead because of beefed up spam filters. Others say that interruption marketing – where you're life is interrupted by some marketing pitch has reached the end of its effectiveness. Email marketing is definitely a part of interruption marketing.
But what's the truth? Have we reached a point where we should dump our email lists and find other channels to market through? Or is email marketing still as viable as it always has been?
My own thoughts are that email marketing is still alive and somewhat well. There are lots of business owners today that are making quite a nice living from the revenue they generate from their ezine lists. They continue to get new subscribers weekly, which just reinforces that email marketing is working.
I do think, however, that email marketing is dying – however slowly. And I'm willing to concede that email marketing may just be evolving rather than dying. But of course evolution means a slow death of one so that something new can take its place. And that's where I feel email marketing is right now.
I mean, let's face it, we just don't have the time to read all the stuff that comes to our inbox. So what does come in front of our eyes better either be expected, interesting or useful to my specific needs – whether personal or in business. If I subscribe to an ezine, I'll likely give it a few issues and if the content isn't either highly valuable or doesn't help me solve a specific problem I'm facing, I'll unsubscribe.
What are your thoughts? Is email marketing dying? Is it evolving? Is it static?
And how effective is your ezine list, if you have one?
(note: image from sean dreilinger on Flickr)