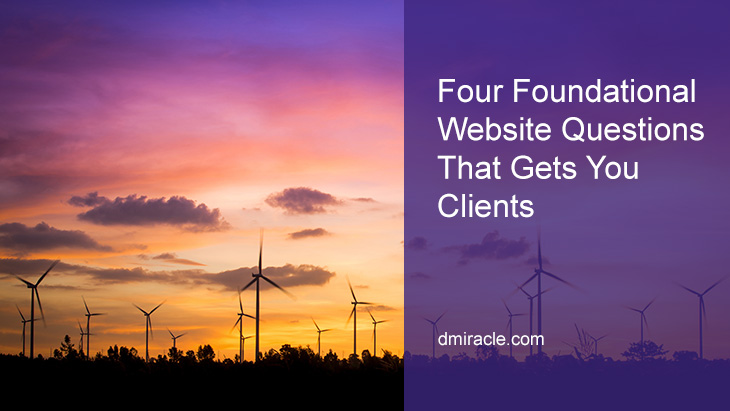 So, you want to use your website to find clients – great!
Depending on who you listen to, there's so much you need to do in order to successfully use your website. It doesn't seem to matter whether you're a life coach, business consultant or holistic healer, getting clients through your website takes time, energy and even a little bit of money.
More than anything, you need a plan.
You need to know what your website is about. You need it to clearly communicate how you and your service helps people. Moreover, you to set clear goals of what your website needs to achieve for you.
That's the first step. Some would say you next need a business plan, a marketing plan and a clear revenue model (you do need to know how you're going to make money, after all).
But I think it's much simpler than all that.