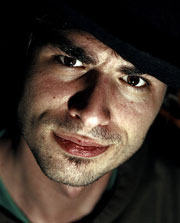 Over the weekend we spent some time Christmas (oops) Holiday shopping. Of course, the mall was packed and the stores were full of people making decision on what to buy the people they care about.
Being so cramped with other people, I couldn't help but here the conversations they were having about gift their gift selections.
"I think we should get this sweater for mom." "Don't you think Jas would love this truck?" "How much should we spend on Aunt Jennie?"
Everywhere I turned I heard questions like this. And while they may seem perfectly normal and benign, I got to thinking…
Aren't these people marketing themselves?
Sure, none of them were actively promoting their business or selling their products to each other. On the contrary, they were trying to sell other companies products to each other.
But what they were doing is promoting their opinions; selling their ideas. Isn't that marketing? And isn't that what each small business owner is trying to do – market their ideas of how to solve your problems?
What do you think? Are you convinced?
image Are You Convinced by yueproduction on flickr