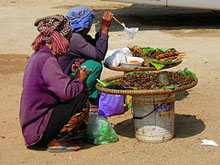 Let me guess, when it comes to your small business, you hate selling.
Just the idea of it makes your stomach turn a bit. It seems dishonest and dirty. And you've convinced yourself that it's pretty much unnecessary to sell. Somehow you can get more clients and customers without having to deal with all that selling stuff.
But how? How do you encourage more clients and customers to buy your products and services without selling to them? How can you grow your practice, increase your revenue and grow your small business and be apprehensive to selling what you produce and offer in your small business?
Perhaps you don't have to be apprehensive to selling. After all, you're selling all the time.