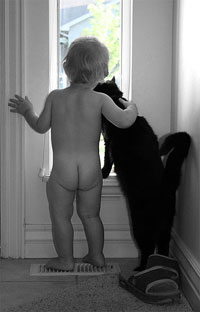 Word-of-mouth is certainly the most powerful form of marketing.
You know how it works, you find some amazing product or use some stupendous service and you can't help but tell people about it. It's as though you've found something unique that you have to share with others.
As a small business owner, word-of-mouth marketing can be your best friend. The cost is low and the affect can be huge.
But on thing that always gets in the way more effectively using word-of-mouth marketing is the idea that you have to create the greatest product or service in the world. If it's even possible, it's not necessary.
What is necessary is that you give people a compelling reason to talk about your offer. This is exactly what word-of-mouth marketing guru Andy Sernovitz shared at OSI Rock Stars and eBay Live:
The best thing you can do is make sure people have a reason to talk about you. When they look at your listing, they see what you wrote, there should be some obvious thing where they say, "I've gotta tell a friend about this." If your listing isn't making people say, "I've gotta tell a friend," add something, change it, spice it up, do something cool so that they absolutely have to forward it.
Here's the clip:
Compelling can come in many forms. If you have a great product, do something in the copy or on your website to give people a reason to forward it. As Andy suggests, do something obvious, a little odd or cool just so people want to share it.
People love to share things that are interesting. They love to pass on things that will add value to people's lives. And they love to share things that are funny, witty, or helpful. Think of all the times you've share something with others. Why have you done it? Why have you taken a few minutes to tell someone about the thing you saw, the product you bought or the person you worked with?
What motivates you to share is the same thing that motivates others. We all have different triggers, but we are motivated by the same foundational desire to share interesting and helpful things with people we know.
So what motivates you to share? And, perhaps, more importantly what can you do with your marketing materials, website or blog that would create a compelling reason for people to share you with others?
Let's talk about it.
(note: image from Paul Mayne on Flickr,

some rights reserved)