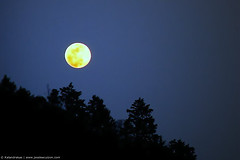 It's funny to me that people are still asking whether social media is viable for business.
Obviously, the advertising industry picked up on blogs and social media pretty early on and revenue streams based on advertising has matured quite rapidly. And like with anything on the web, the internet marketing crowd, with their usual approach, moved into the social media space.
But for the most part businesses that offer services are only beginning to scratch the surface of how to use social media to create a space in the market and grow their business. And with the constant growth and massive potential blogging and social networking provide, it's pretty obvious that social marketing is anything but a fad.
Just think about it for a moment. What's one constant of marketing – that people will forever be looking for ways to solve the problems they face. Getting married and want to find the perfect wedding planner? You can likely find her (or him) blogging. Traveling for the first time to Fort Collins, Colorado? You'll probably want to comfortable hotel. Want to increase your business profits 50% over the next 12 months? There's a business advisor (who I happen to know personally) who can likely help you do it (just give him a call or shoot him an email).
You see, publishing to a blog can establish your expertise in the area you're an expert in. Your blog serves as a platform for sharing what you know. And when you share what you know with the people who need what you know, you're creating a space for yourself in the market.
But the blog lets you go even further. Better than creating a market, your blog lets you create a community. Through conversations in the comment box and an open line of communication, your blog, and hence your business service, can become vitally important to your reader's success. In other words, you can find your own niche within the market.
And here I'm talking only about blogging. Add in relationships in Twitter, LinkedIn and Facebook. Combine that with all the social bookmarking and social sharing sites that allow for the spread of your excellent content and what you have is an entire social marketing platform based in conversation and relationship.
You see, it's relationship that drive the market. Always has and it always will. Things got a little sidetracked as we moved from the quaint neighborhood drugstore and small-town lumber yard to the CVS and Home Depot monopolies. We gained price savings, but what we lost was the relationship.
Social media is bringing back the relationship into business. This is one of the reasons why I feel social media has exploded. Consumers can once again have control over the marketplace by choosing who they want to be in relationship with. And it's why I strong feel that social marketing is not at all a fad. It's here to stay. It'll evolve, just as the internet always does. But the web based on individual control and relationship-driven services will continue to prosper.
The the only question remains is how are you using social media to increase your business? And if you're not, why not( Maybe a call to that business growth advisor I spoke of would be a good idea)?
Let's talk about it.
(note:  image from  kalandrakas on  Flickr,  

some rights reserved)