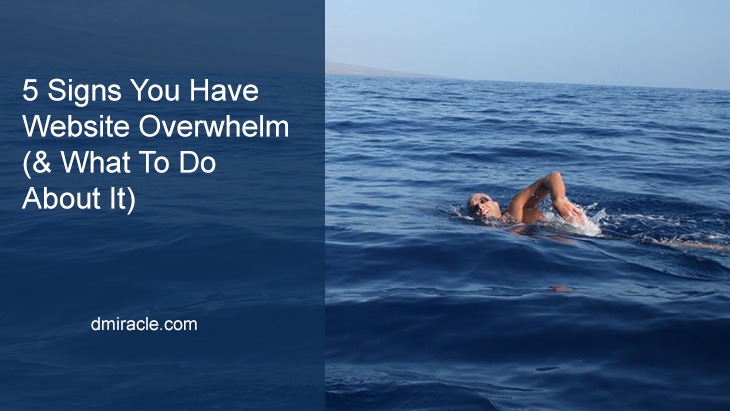 If we're honest, most of us have some sort of overwhelm with our websites.
Either there's too much we're told we have to do to have a successful website. Or the technology hurdles become so high that we're paralyzed by them.
The fact is website overwhelm is a real thing. Often we can feel like we're alone, swimming in the vast ocean, surrounded by sharks with no sight of land in any direction. And this can be quite daunting.
Yet, even worse than daunting our website overwhelm can get us stuck and keep us there. It can make us feel incompetent or incapable. And our website overwhelm can flat out make us give up trying all together.
But it really doesn't have to be this way. Website (and business) skills are simply things we can learn. If you remember that everything in our lives we've learned since birth – language, walking, reading, writing, etc. Combine that with riding a bike, driving a car, using email, and a million other things and it should be obvious that we've learned how to do a lot of things.
But before we can learn we have to deal with our website overwhelm and how it affects us. So here's 5 signs that we're overwhelmed by our websites and what we can do about it.