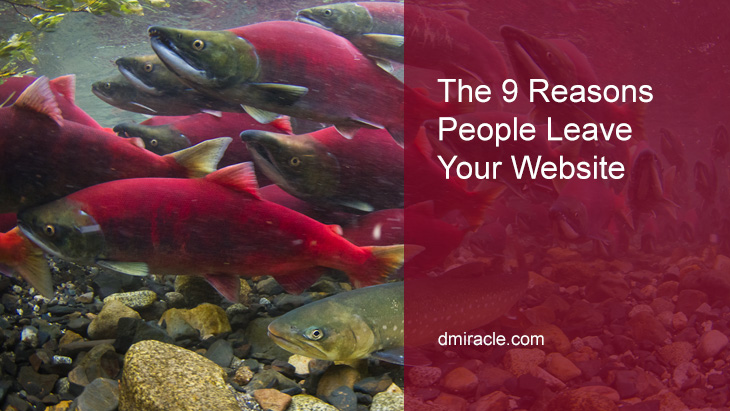 You've put a lot of time, money and effort into your website. Your writing is compelling. Your design is professional. And thanks to the bits of marketing you've done, your site is getting traffic. Yet so many people leave your website.
So they why aren't more people signing up for your list or calling you about your service?
I get asked about this every single day. Most people see their website like that quote from the movie Field of Dreams – "if you built it, they will come." Unfortunately people signing up for your list or contacting you for help requires a special combination of factors.
The problems I see daily are the mistakes you're making that cause people to leave your website. So if you're having trouble getting people to take action on your website, consider whether you're site has one or more of the following problems:
Here's 9 reasons people leave your website before taking action.