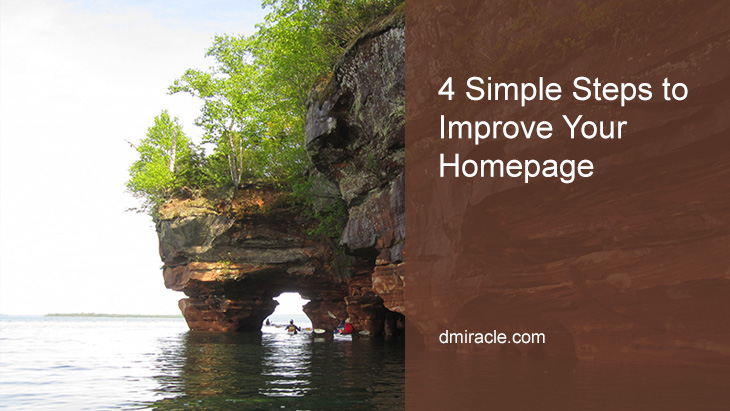 On just about every website, your homepage will be seen by more people than any other page. Your homepage, hence, is really the most important page of your website. 
If people don't immediately connect to what you're about and what you can do for them, they'll simply go somewhere else. 
So getting your homepage right is critical to having your website help you get clients.
But one thing to consider – you don't want a homepage that tries to do everything. You want your homepage to let people know their in the right place and then get them to click deeper into your website. In other words, keep your homepage simple, clear, easy-to-use and without a bunch of clutter.
Let's take a look at 5 things you can do to improve your homepage: