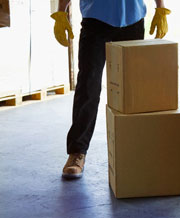 I want to share a business secret with you. It's a secret that you may know already – a least mentally. Yet it's a secret that often separates highly successful businesses from the less successful ones.
Are you ready? Okay…
No matter how well developed your business is; no matter how many years you've been doing it, how many customers you've served, how much money you're making – your business will forever be a work in progress.
I heard this years ago from a colleague and fluffed it off with the usual, "yeah, of course!" But I was missing the juice of it. Only recently have I gotten a clear understanding of what it means. And only recently have I taken a close look at how having an unfinished business is the secret to success. [Read more...]